Download our free white paper "6 Signs It's Time for a New CCMS"

Evaluate signs that your current CCMS may no longer meet your content management and delivery needs.

Explore the benefits of adhering to open standards, scalability, and version control.

Discover the impact of inefficient content workflows, collaboration difficulties, and user experience challenges on your business.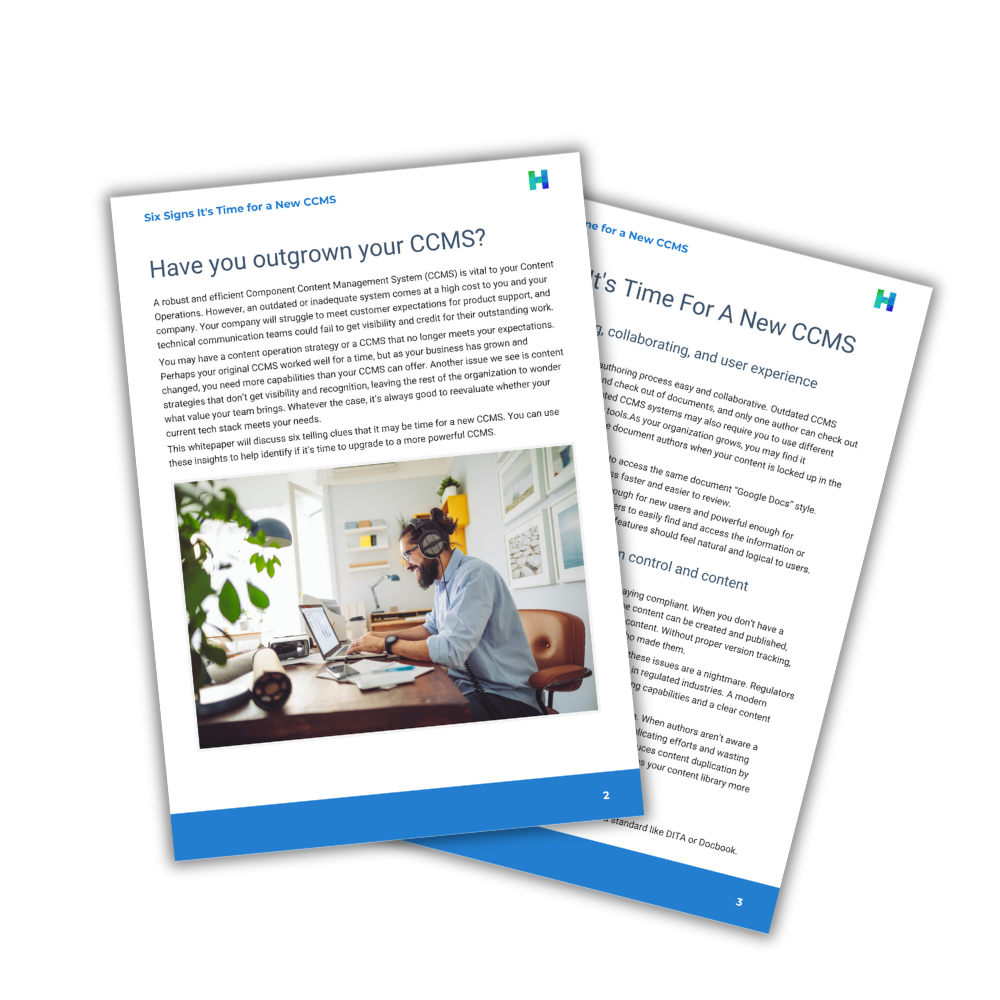 Have you outgrown your CCMS?
This white paper will discuss the six telling clues that it may be time for a new component content management system. You can use these insights to help identify if it's time to upgrade to a more powerful CCMS.