Download our free ebook "Nine Questions To Ask A CCMS Vendor"

9 in-depth questions to ask potential CCMS vendors.

Full explanations for each question to help you understand why each topic is important.

Get equipped to pick the CCMS vendor that's right for your organization.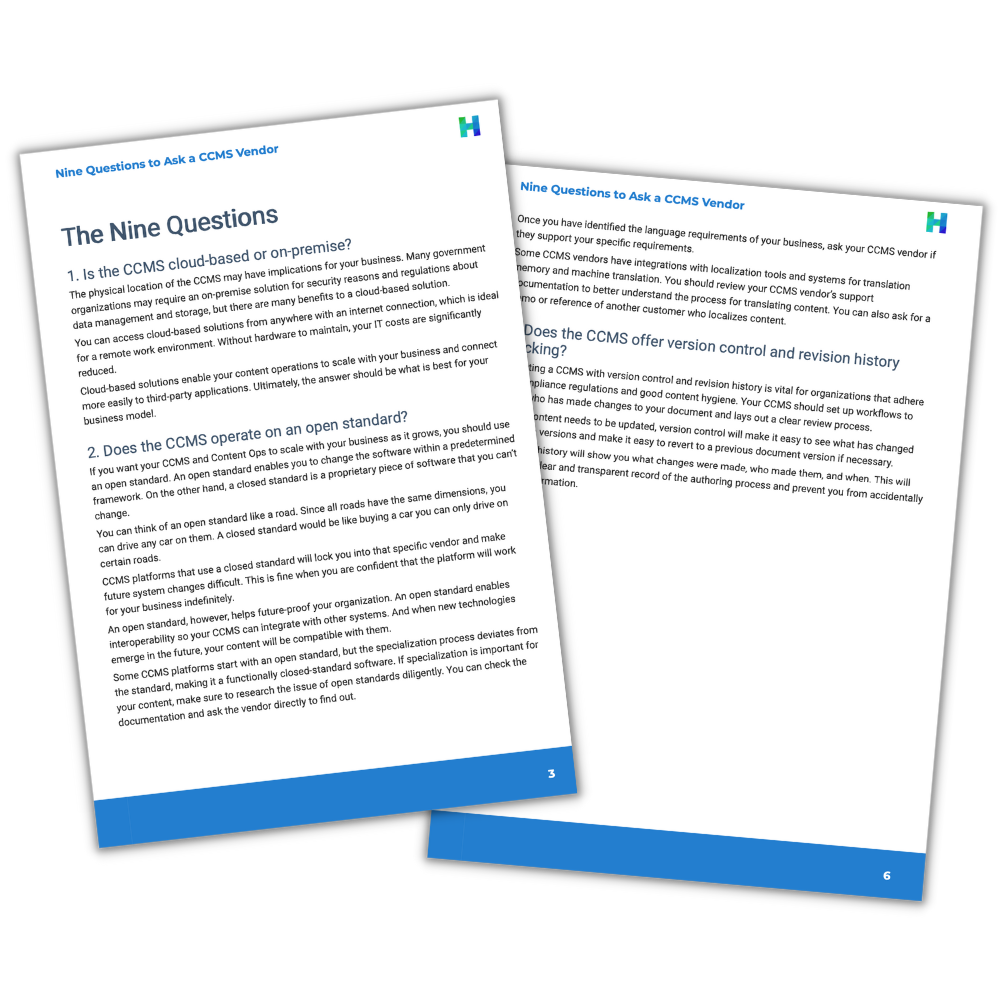 Confidently evaluate CCMS vendors.
We know that evaluating a CCMS vendor can be daunting, so we've put together this ebook to help you understand what kinds of questions you should ask a potential vendor. These questions will help you think through your own requirements and prepare for vendor meetings.